So in the last few months or really focusing on my health I took another big step in that journey. I decided to join my sister in law in selling Pure haven essentials home and body products. This company formerly known as Ava Anderson. Before my sister in law started selling I had begun to slowly convert my house over to less chemical options in our home with our food and cleaners. Well when I went to this party I knew that these products were for me. Even if I never sold anything to anyone-I loved the company and wanted to support them.
So what is this all about you might wonder. Well PHE sells all sorts of body, skin, and home products and are made with organic products and all non toxic chemicals. The process by which these products go through is crazy strict to ensure that there are no chemicals in them. The best part about selling the products is I got to get educated about what chemicals I should be focused on getting out of my home and finding affordable solutions to living as much as I can in a healthy, non-toxic, and environmentally friendly way as possible.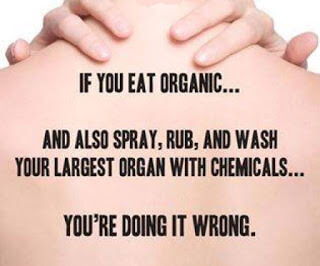 My favorite products so far is the face care line (I use the toner, wash, and moisturizer and it has helped my yucky winter ski), I love the body lotion-not only does it smell amazing it makes my skin so smooth and gets rid of any winter dryness, as well as the hair care line. I am using the anti-frizz serum and it works about 10 times better then Frizz-ease and my hair has looked amazing even without mouse or scrunch spary. That is saying a lot for this curly hair girl.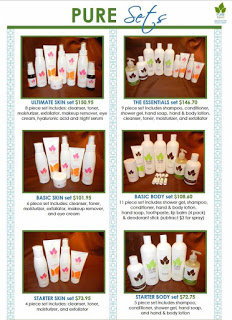 No I know some of these prices seem high but they are on point with any high end brand and other "non-toxic brands that still are full of chemicals"
I think that I will occasionally feature products on here that I really love-but I am most excited about sharing how you can easily make some healthy changes for your family. If you want to check out the products here is the link www.purehavenessentials.com/ericahunt if you want to order use number
140335
I also would love to share what I have learned with you so please email me at ezamskyhunt@gmail or comment below with any questions. This has been such a positive experience for me even though I haven't had my first party (had to cancel because of the plague at my house last month).
So what things have you been doing to improve your health...let me know!