So in an attempt to be all in with my healthiness journey I decided to start posting some recipes here on the blog of some of the things that I am eating. Below is one of my favorite go to recipes. Although many would think of this as a breakfast dish-for me I often take it for a quick protein packed lunch at work.
Easy Vegetable Frittata-5 Smart Points for 1/6 of the dish
Ingredients
Four Whole Eggs
Four Egg whites
1/2 cup of almond milk unsweetened
1/2 cup of cheddar cheese
2 cups Frozen hashbrown potatoes (or you can use shredded potatoes)
2 cups frozen veggies ( your choice-I used peppers and broccoli)
Instructions
Step One-Set over to 350 Scramble the eggs and egg whites and almond milk.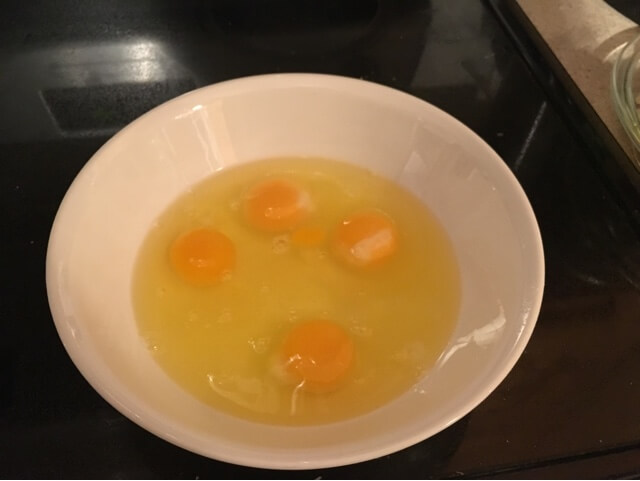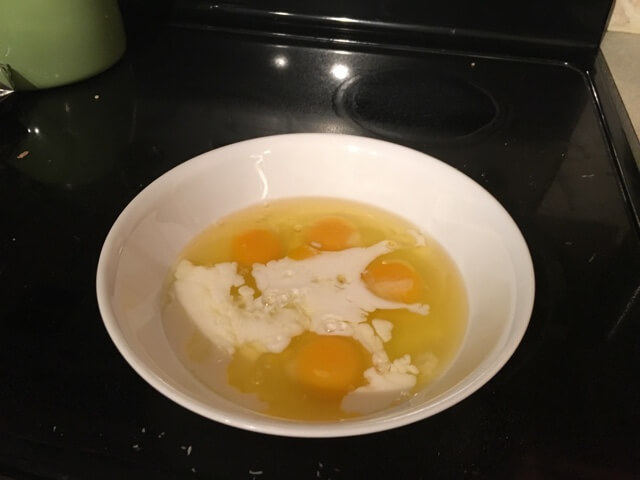 Step Two: Spread the hashbrowns in the bottom of a pie plate so that they are in an even layer then top with the veggies.
Step Three: Cover with the egg mix and bake until the center is set. Most times this takes at least 20-25 minutes.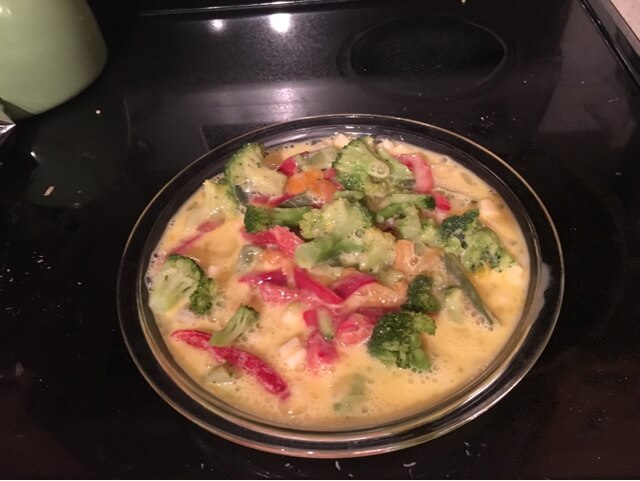 This is what it looks like when fully set
Step Four: When set take out and sprinkle with cheese and pop back in oven till cheese is melted to your liking.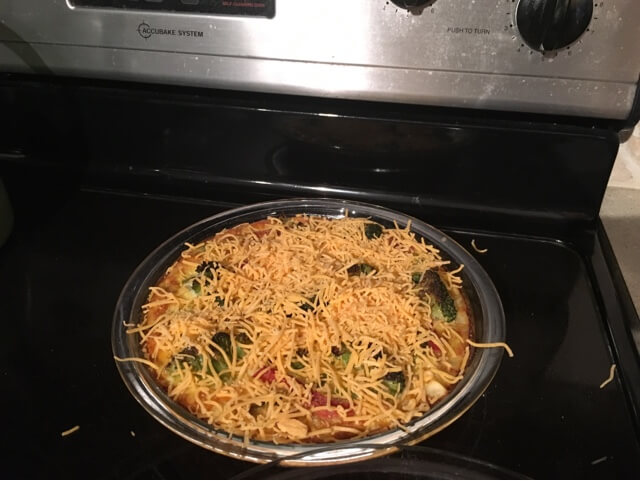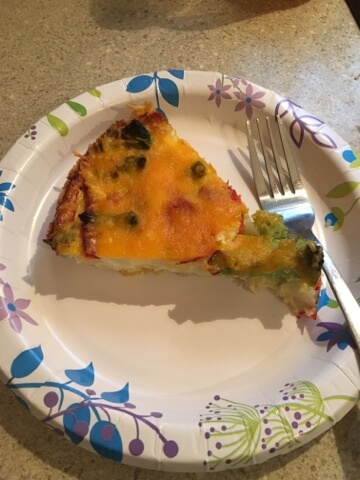 This piece shown is smaller the the 1/6 that is accounted for in the Smart Points. I just forgot to take a picture of it and this was my mid day weekend snack-Hence the paper plate!
Hope you like this dish!!