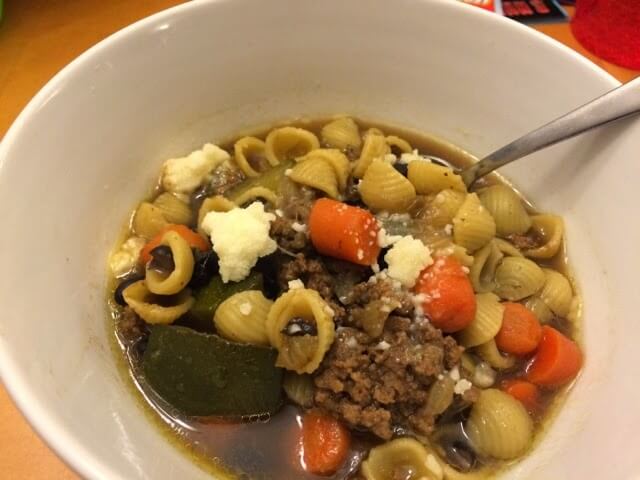 Whenever someone is sick my mom makes what she calls her kitchen sink soup. She calls it that because every time she makes it she puts everything and anything in it. Recently I have started making it to clean out the fridge of left over veggies or when someone is sick. This week Miss J had an ear infection and Pneumonia and I have a nasty cold! What is better on a super cold winter night then a nice big bowl of soup.
Carrots-2 Cups Rough Chopped
Zucchini Cups Chopped (You can use whatever veggies you have in the fridge)
Onions-1-2 Cups Rough Chopped
Two Boxes or Four Cans of Beef/Chicken/Veggie Broth
1 Pound Ground Beef/Turkey
1 14oz can of beans (I used black in this recipe but you can use kidney, navy, chic pea, etc)
2 Cups Dry Pasta
Seasoning to Taste (I use Tastefully Simple Garlic Garlic and Pepper)
Olive Oil to coat the Pan (1-2 Tablespoons)
Water on Hand to De-Glaze the pan
1. Brown Onions in a large pot still softened and brown-Deglaze pan as needed. Deglazing pan often helps with the flavor (add a little water and scrap off brown bits on bottom of the pan)
2. Add Ground Beef and cook till browned. Deglaze pan again.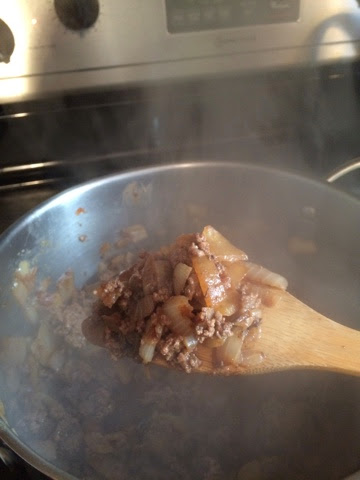 Onions and Beef
3. Add chopped veggies (carrots, zuchninni, whatever you have to get rid of )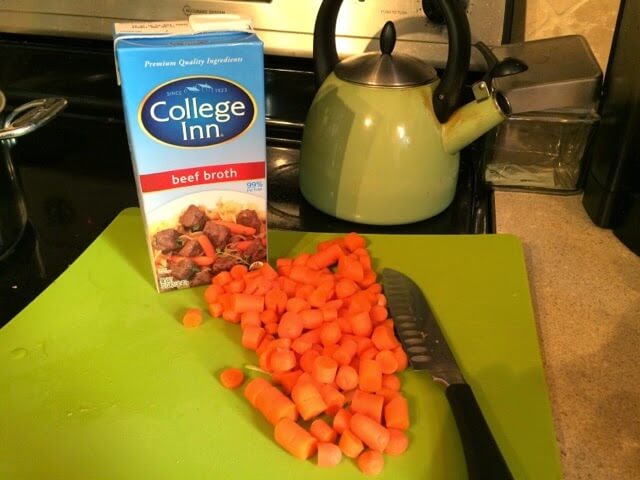 See I really do mean rough chopped-I am too lazy for a fine chop
4. Next add the beans-I drain the beans but then add a little water to get the last of the bean out of the can out and add that to the pot. Then add the boxes of broth.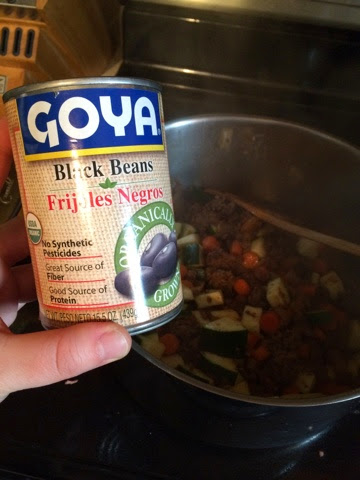 I do love Goya Organic




5. Bring the pot to a slow boil and cook the veggies till they soft
6. Add the pasta-I went with Shells. Boil till Al-Dente 8-10 minutes usually.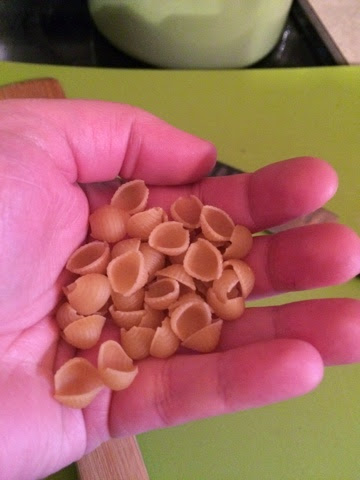 Look how cute they are!
7. Serve with a crusty bread and a sprinkle of Parmesean Cheese (the classic Italian Way)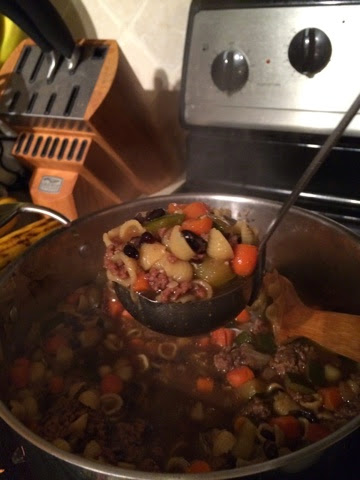 The finished Product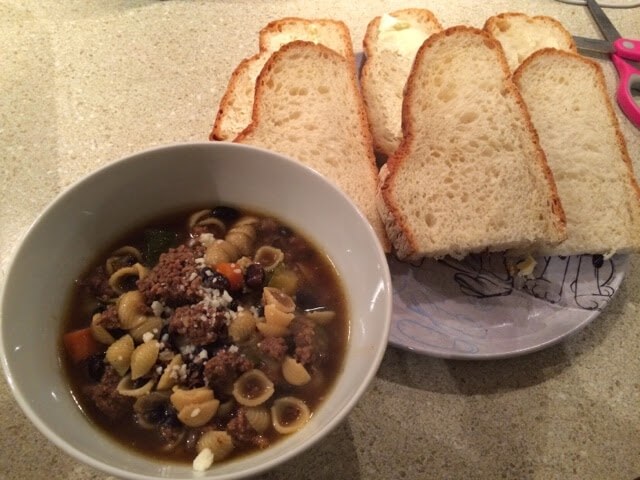 This is a soup that my kids and hubby love-I do too. It hits the spot and for those following weight watchers the pot comes in at six servings (which is huge-huge bowl) for six points each bowl.
If you try the recipe let me know how you like it!