So as a busy mom of two kids I realized that I need to work on my week night meals. My goal for this new year is to be really focused on my health and one of those ways is making sure that I have good healthy food to eat. So here is one of my recent go to meals. Mainly because pork loins were buy one get two free at the store I had a small stock pile of them. So below is my recipe for a super easy crock pot meal. It isn't the prettiest but it sure is tasty.
So first up-The ingredient list
Apple Cider-Enough to coat the bottom of the crockpot I would estimate about a cup
Apples: I used this whole bag because they were starting to go. The kind that are too yucky to eat but perfect for baking on applesauce
Pork Loin-You can use any size this was just your standard grocery store variety
Oh and that is it! (oh and yes i was doing that at 6am)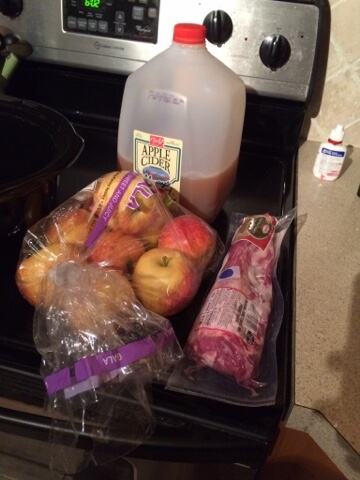 Pork loin in the bottom of the crockpot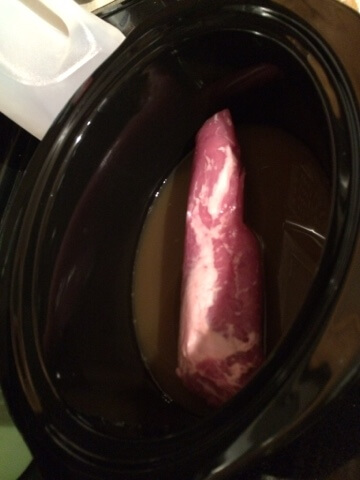 Apples peeled and chunky sliced on top with cider to cover the bottom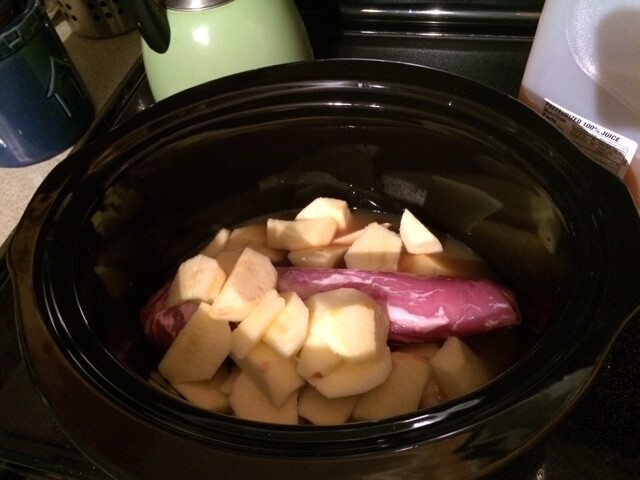 And the finished product. I cooked mine on low (my crock pot runs high-for about 8 hours) This is the entirely of the crockpot. For my family this was one nights dinner and lunch the next day. If you want two meals you will need two pork loins or maybe a pork roast.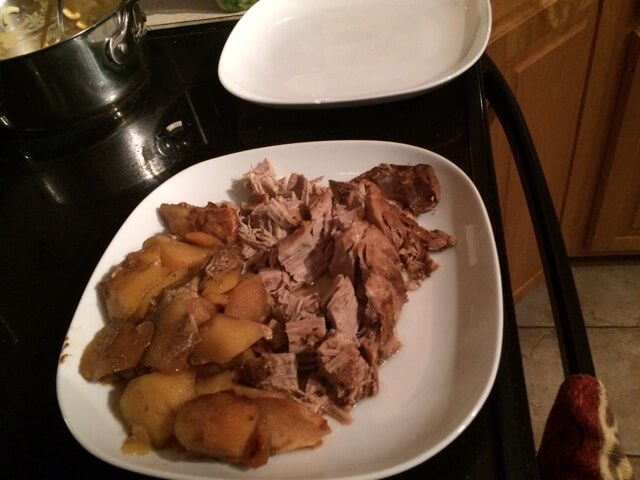 Now a serving suggestions....My kids favorite veggie broccoli and a little mac and cheese for the kiddos.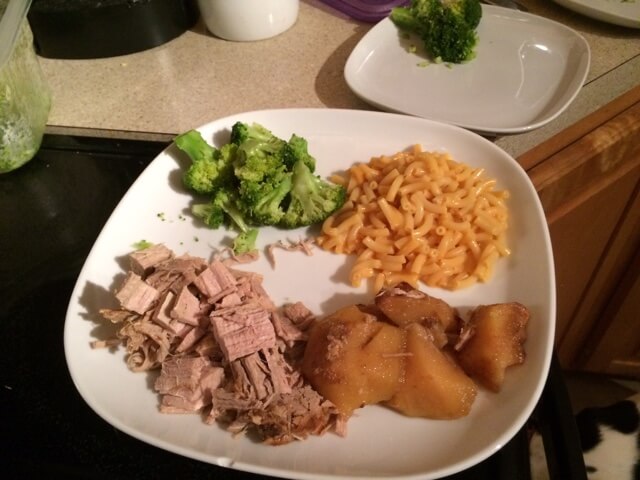 According the recipe builder the Smart Points value of this meal (not including the mac and cheese) would be 5 smart points for a sixth of the crock pot. I also think you could measure it as 1/4 cup of cider and whatever the ounces of pork you choose to eat. Which I think would come out to be about five.
Hope you enjoy this as much as we did!