So ten years ago on July 10 I married my college sweetheart. I was so young 24! Looking back and giving advice to others I would say I was too young. I wanted one thing for my wedding and that was to smile. A few years prior I went to a wedding of a family friend and I remember thinking how happy the bride looked. It was a miserable day, it poured, her dress got ruined, and she was so happy and had that big smile across her face. I wanted that. I didn't care about much else with my wedding I just wanted to be happy....and I was. I thought that this was what marriage was going to be...one big happy moment after the next. Sometimes it is.....these ten years have been filled with many amazing moments. We have had four dogs, two house, and two beautiful children-doesn't get much happier than that. It has also been hard...the kind of hard that those vows are about-In sickness and in health. If you had told that 24 year old girl in the picture below that within five years she would have a sick husband and a baby to care for and a job with a boss who was a nightmare-she would have laughed because that wasn't in her plans. Well real life hit and you know what....I am a better woman for it. We have a better marriage because of our struggles. It hasn't been easier that is for sure....I know many lesser a person who would have called it quits and cut their losses. That girl ten years ago thought that she couldn't love that boy more than she did on her wedding day. Well she was wrong...I loved that boy more on the days my children were born and the day we moved into our current house or the day he let me adopt another dog....but i also loved him more on boring days too. The days where he loves my neurotic moments when I obsess about money, on the days he tell me I am beautiful and doesn't care that I am not the skinny girl in that picture below anymore. The days when he tells me I am good mom when I feel like the worst one on the planet. Its those days that I realize that is what real marriage is...a friendship-a an agreement to love even the faults that you find out years later-a willingness to forgive those flaws and not run away.
I often joke that marriage and being a mom is different then the broucher (you know the one where everyone smiles and looks perfect in them). If you told that girl ten years ago that her life would not be the brocher that it wouldn't even come close she wouldn't have believed you....and that is ok because the girl I am now knows the real deal and she is more than fine with the life that wasn't in the broacher...sometimes the things not featured on the menu are the best!
So I will leave with saying to my hubby (who by the way doesn't read this blog) Happy Ten years!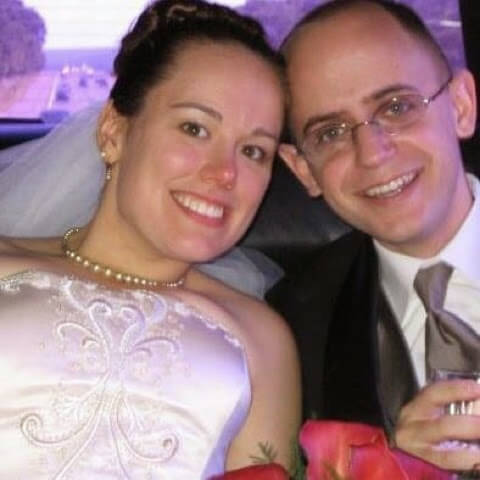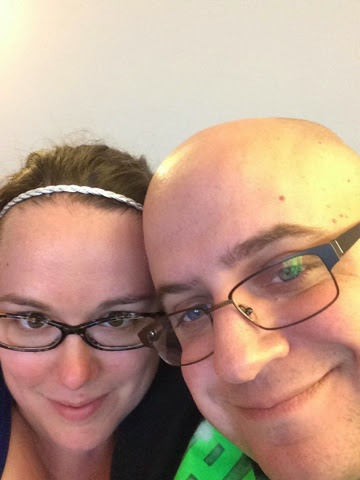 10 Year Anniversary selfie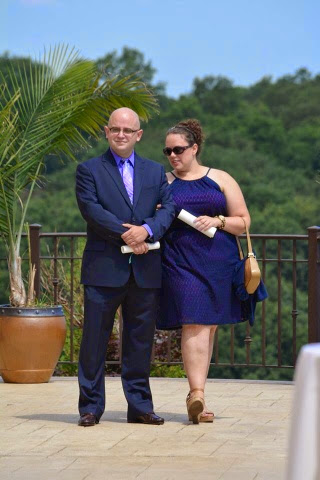 Us at a wedding a few days after our ten year-Look at us matching!