So for those who know me personally know what has been going on with my puppy-but part of why I haven't been blogging has to do with my man. Ok that and I am sort of lazy. So about a month and half ago I was picking our guy up to get on the bed because he didn't want to jump and he yelped a bit...over the next few days we noticed he wasn't jumping and seemed a bit off. By the end of the weekend he was super hunched and clearly in pain. We took him to the Er and they said back injury rest and meds. After a bit of not getting better we went to our regular vet....more meds more rest. Well long story short after many texts to my cousin who is a Vet surgeon in Texas we decided to get in with a neurosurgeon one of the only in the area happens to be where Ryan works. Well even before we could make our appointment he got much worse so we moved it up. The day of the appointment we decided to have him stay and get an MRI with possible immediate surgery. Well that is exactly what happened. Come to find out he had a severely herniated disc and when the doctor went to fix it he noticed lots of scar tissue which means this was an old injury. We are starting to wonder if this is why he gets so upset if he is stepped on or almost stepped on. As an adopted dog we don't know what happened to him before us but he did come with some scratches and healing wounds. We are thinking the original injury happened to him as a puppy and now it just finally got so bad.
Thankfully he is healing wonderfully and he barely has a scar at this point. We aren't healing so easily financially thought. Between the Er trip, our vet, a sedated xray before the neurosurgeon, and the MRI and surgery, and all the med this has cost us around 7000.00. I joke with biscuit that he is the most expensive thing I own so he can bet I am going to be taking good care of him. My cousin who is hte vet said think of him and his recovery like he is an investment piece you want the most value for the money so make sure he recovers.
For biscuit this is the worse. He always has to be on a leash, no jumping, no couch, no big bed, and until this past week-no walks just outside to pee and poop and thats it. We are starting to build him up for walks this week and he loves it. He was so good one week out it was like there was nothing wrong.
We are so happy our furry man is ok. Both our dogs bring some much joy and love into our lives. Especially for the kids---one of my favorite things at night is when Dylan gives each dog a kiss on the head on his way into bed...ADORABLE!!!!
Thankfully our furry baby is back on track and we couldn't be happier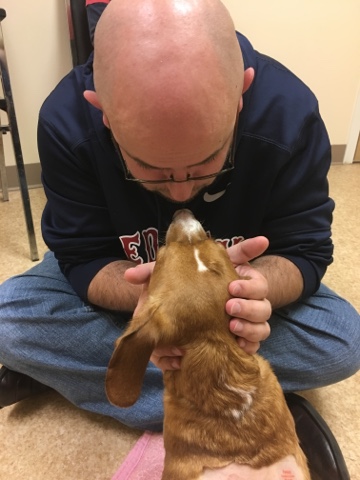 Visit post surgery at the vet-he was so happy to see daddy-and daddy was happy to see his man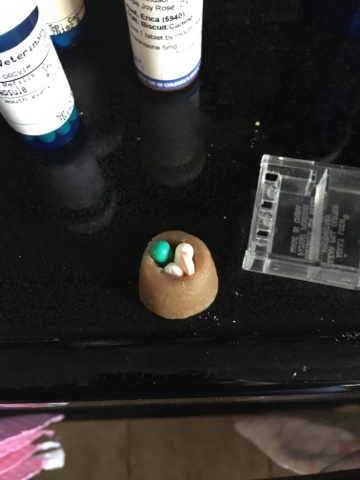 Daily Pills-Thankfully those are all done-and thankgod for pill pockets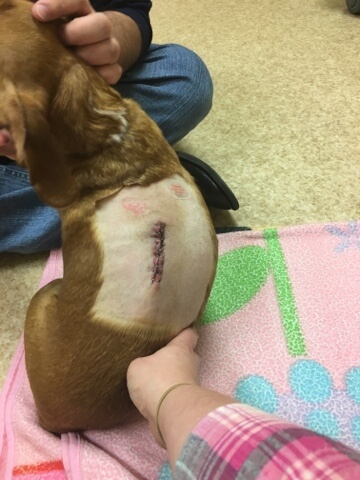 His scar which is much better now that the staples are out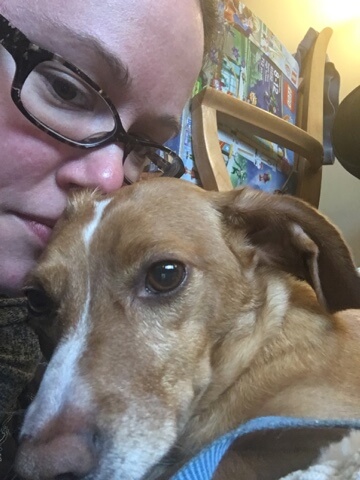 My man pre surgery you can just see it how sad he is....thankfully no sad puppy-Just a happy one now!