'So I totally hit the jackpot in reviews for this stunning bag!!! I was contacted by Pheonix Trading Company to see if i would be interested in testing out and reviewing their handbag line by Joy and Iman. Well he had me at handbag! Hello!!!! So before I even received by bag I spent a little time checking out what the
Pheonix Trading Company
was. As I had never heard of it I was pleasantly surprised to see that not only did they offer unique and staple handbags the also had a lot of HomeGoods, clothes, and home appliances. It appears that this is a great site for both your unique and staple clothing and HomeGoods. It seems to almost have an online TJ Max or Marshalls feel to it. Lots of selection of tons of stuff at really good prices. According to their website they buy overstock and off-season items at a discount of designer and home shopping products which explains the amazing varity of products on thier website. But lets talk about what is really important....THE BAG!!! So here it is fresh out of the box.
'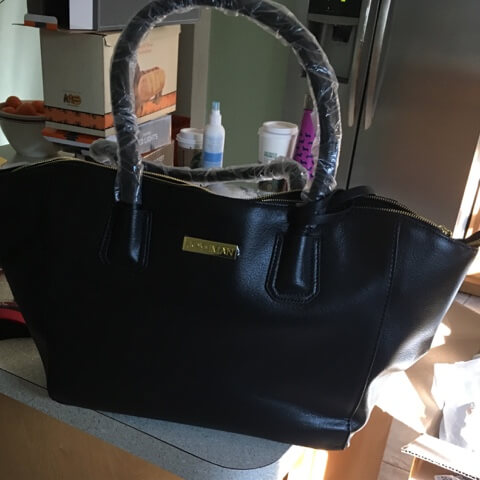 My first thought dang this is a nice bag for a website that says it specializes in homegoods and applicaiance. Not only was the bag a super rich black leather (yes leather) it was very well made. The handles were a perfect length to go over the sholder even with a sweater or jacket (which is a must in New England) it was also well contructed and could be used as a tote.. Best part-it comes in
several color choice
s, my favorite looks is the gray which is totally in this season and it is 70.00!!!! No seriously a well made leather bag for 70.00 its a steal!!! You can't even get pleather for that price for this quiality of bag. Another wonderful quality it is a big bag-and I love a good big bag.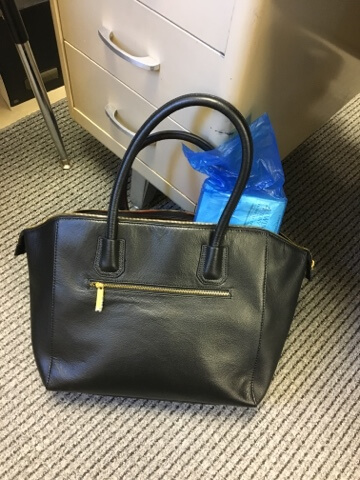 Here is a better shot to see the richness of the leather and the great gold zipper detailing. Below are some inside shots to show you have spaciious the inside is.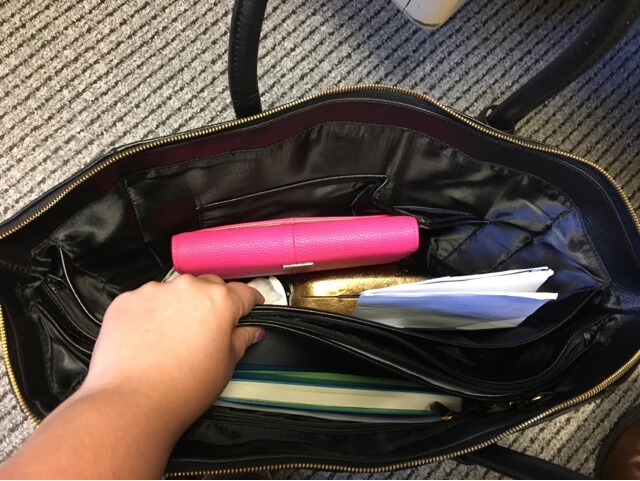 Here you can see the various compartments. There are two compartments with a middle laptop compartment that is lightly paddd. There are generous pockets on both sides for all your phones, keys, etc. Also notice how much is in here and there is room to spare-my big wallet, sunglasses, jouranl, papers.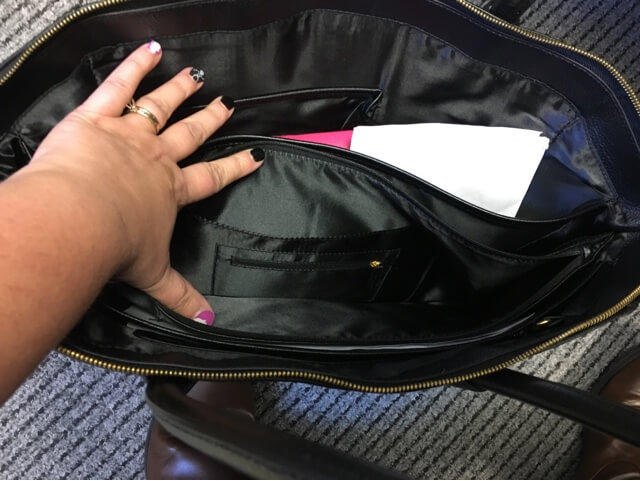 Here is me trying to show you the inside side pockets that can hold your phone etc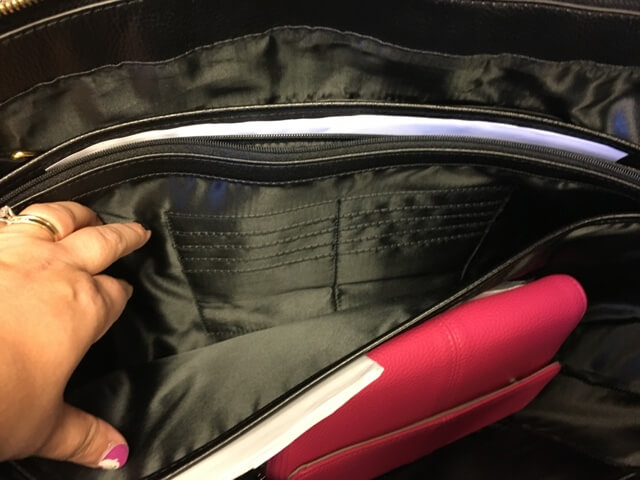 Also if you are traveling this can hold your important cards so maybe you don't even need a wallet for business women it can hold cards etc.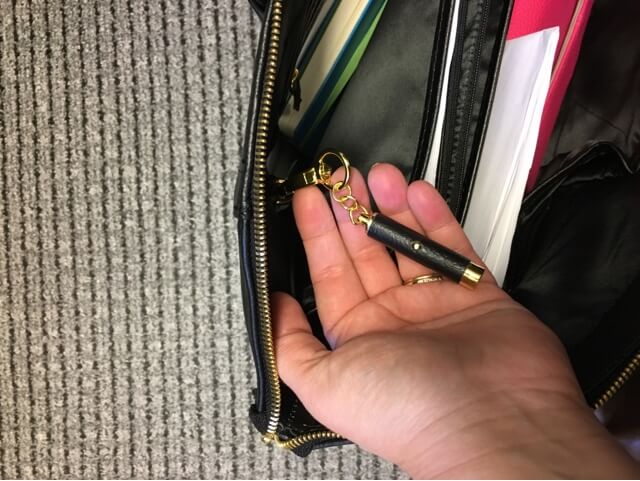 A personal favorite touch is the light that is attached to the strap so you can find things in a bag of this size!!!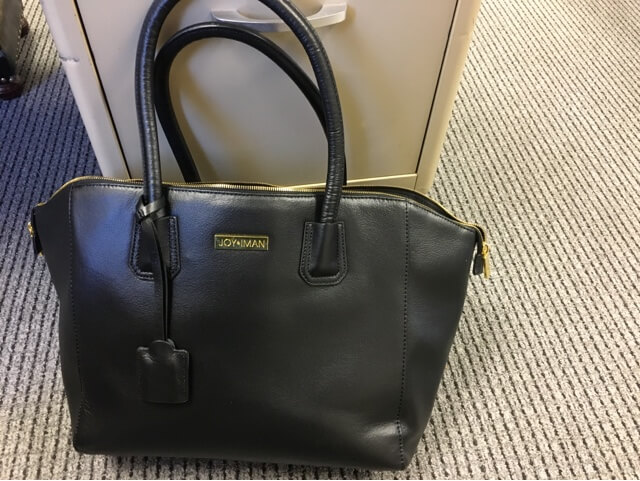 Here is the other side shot...it really is a lushous looking bag and I cant get over that it is only 70.00!!!


I love this bag and have been using it as my work bag for two weeks now. It has held up beatifully nad have packet it to the gills includin a laptop, a liter of seltzer, my lunch, and a stack of papers, plus my regular stuff. It is super durable. My one and only complaint would be that this is not an ideal bag for every day. It is super well made leather so it is a bit heavy and big for your every day purse (unless that is your style). I think this is an amazing bag for work-especially with the choice of colors-I also love
this in blue
. Also go check out the link because it has all the specs on the bag! Tons of features. In full honesty I would have thought this bag retailed for at least 150 based on the fact that is contructed of nice quality leather and has so may features. So my suggesions is this-go travel over to Pheonix Trading Company poke around all of the awesome clothes and homegoods and fun home applicances add a few things to the cart along with your favorite color of this bag plus its free shipping!!!!! I know I am probably going to get this in brown or gray to use in the spring!!! A great big thank you to Pheonix Trading Company for allowing me to try this bag!