I know I have been a bit sporadic in posting and I wanted to stop by and wish anyone who still reads this little blog of mine a Happy Thanksgiving. I am going to leave you with a few things I am especially thankful for this year
-My children who are healthy-I know not everyone has the luxury of saying that
-I am lucky for a husband who puts up with my level of crazy
-I am thankful for a job, although very demanding, that I take great joy in
-I am lucky to have co-workers who are funny, intelligent, and caring and make the bad days always better
-I am so thankful for a house full of people who should be arriving soon. I have always dreamed of huge thanksgivings filled with family. Today is truly a dream come true.
-Lastly, I am thankful the
Mamavation
and
CT-Moms
who have given me an opportunity to be part of their communities and write for them. If you told me when I was 16 that I would enjoy writing I would have called you crazy.
So I hope you are all enjoying your day and I will leave with a few pics of my little turkeys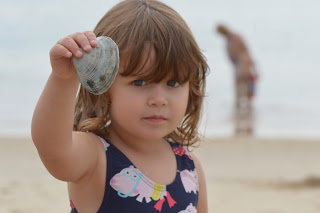 My little Miss J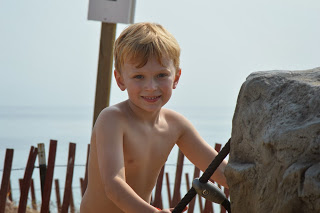 Master J-Enjoy a last trip to the beach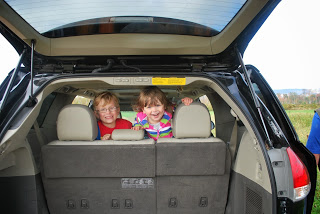 Pumpkin picking this fall