Three months ago I read an article in the New York Times that was discussing the new trend of adult coloring books and how they are a new trend and that adults gravitate towards them for lot of reasons but mainly for the stress relieving aspect of just zoning out and coloring. Well I immediately went on Amazon to order that coloring book but it was sold out. Then later that day I got an email asking if I wanted to review an adult coloring book....SWEET!!! Of course I did. The only issue was because of the New York Times article the coloring book was sold out and I was going to have to wait till they ran another printing. Well it was worth the wait (Ironically I bought myself another coloring book to color with Miss J and this one came in the mail that day).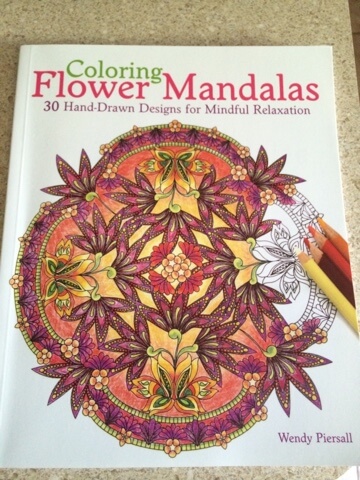 Well the book is beautiful to say the least. It contains all hand drawn designs that are both beautiful and detailed. Also since they are the Mandalas they are all these interconnected circle designs. When looking at them it is hard to decided where one flower starts and the other ends. There is something almost meditative in even looking at them and contemplating which part of the design is one flower.
I bought myself new pencils, markers, and pens to color with-because frankly I didn't want to share my coloring book or my coloring utensils with the children. I loved doing it and it was super relaxing.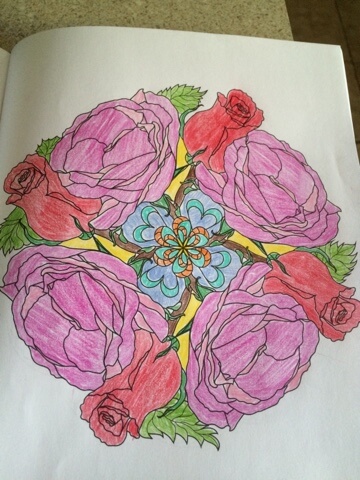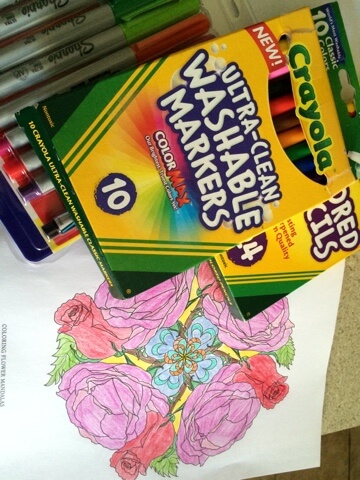 The book suggests coloring for 30 minutes with relaxing music which is a lovely idea but one of which my mommy self just laughed at because....if I had 30 quiet minutes to listen to music I would be sleeping not coloring!
I would highly recommend this book it retails for ten dollars but it is currently on amazon for under six!!!! (
Affiliate Link Here
) and it also comes with the ability to download more designs online that did not make it into the book. I feel it is well worth it....especially for mom's who can now have a fun coloring book that doesn't involve cartoons!