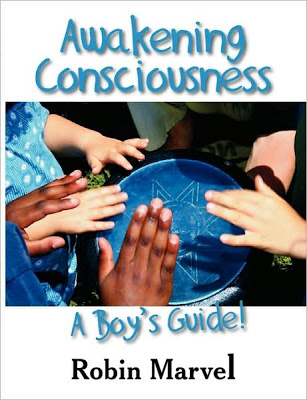 Awakening Consciousness: A Boy's Guide and A Girl's Guide
Paperback: 114 pagesPublisher: Marvelous Spirit Press (June 10, 2009)Language: EnglishISBN-10: 1932690913
I was recently sent two books by Loving Healing Press. These books are guide books to help children awaken their consciousness. Now I know that not everyone is into this whole thing, but if you are these are great little books. Each book is geared towards the set genders and contains easy to understand definitions and activities for each topic. For example, each book talks about Chakras and how do you use them. There is also several activities for each gender regarding how to use your Chakras. I loved that each book had activities that were age appropriate and gender specific. I also enjoyed the Native American stories that were included in the boys book and almost wished that were some in the girls books. I know that a lot of people might feel that these books are a bit "crunchy granola" for their tastes. I personally felt that these workbooks would be a great thing for children to use. If nothing else these books focus a lot on positive self image and positive interaction with all people. I would recommend these to anyone who is interested in the topic.
Giveaway details: Please post below to be entered into the drawing for both of these guidebooks. You will be entered twice if you are a follower of my blog. Please indicate if you are a follower in your post. Please leave your email for contact. Giveaway ends on 9/12