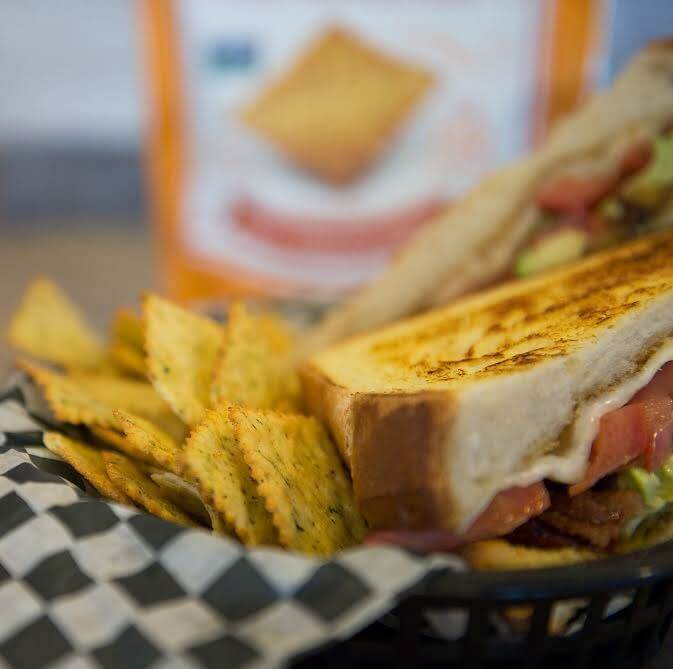 Other than being an emo space to deal with the death of my father-I am lucky that I get use this place to test out new products. About a month and half ago I got offered to try a new product-Pasta Chips. I of course heard the word pasta and instantly said yes. Then after I said yes-I started to worry-Why and how would they make pasta into chips. I started to pictures eating uncooked seasoned pasta and breaking another tooth (I will fill you in on that one later).
So my pasta chips were delivered and let me tell you it made me even more nervous because the box most likely could fit Miss J in it. Inside the box were two bags of the following flavors
Marinara, Alfredo, Sea Salt, and Garlic and Olive Oil.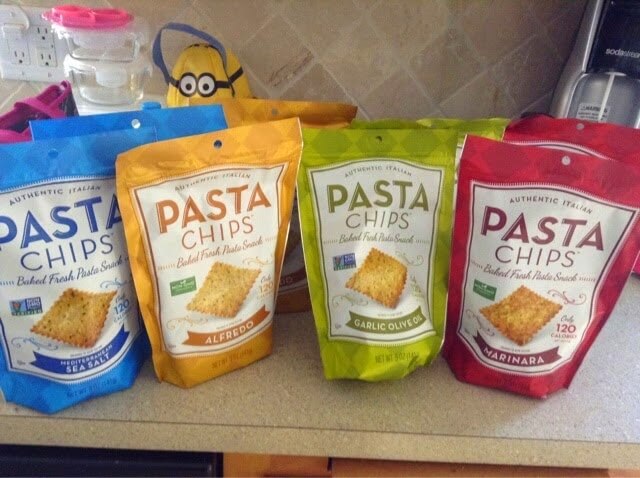 They looked tasty and I had tons of them! So we busted in right away on the Sea Salt ones....they were oddly delishious. I think what made them so unique was the texture. They looked like a cracker but were crispier and lighter-Almost of if a Pita Chip and a Wheat Thin has a tasty baby together. They were excellent-but I didn't exactly think pasta when I ate them. The picky kid and the hubby loved them so anything that gets past both of them is a win!
Next we opened the Marinara and Alfredo-I was scared of the Marinara but it was good. It had a sun-dried tomatoey taste to it that was oddly delicious. The Alfredo-Damned if it didn't taste just like Alfredo (I didn't eat to many because they did have dairy in them). To me the most interesting aspect of these flavors was how much like pasta they tasted. The texture of the chip paired with the flavoring it was very pasta like (you know hence the name-PastaChips)
Lastly we tried the Garlic and Olive Oil-We loved these. Only issue-they are super garlicky. Like you will need to brush, floss, mouth wash, and have some gum garlic! So good yet so bad!
We really loved these and the price point when I saw them at the grocery store would make them as a nice item to serve at a party (I did serve some of mine at Miss J's birthday with hummus). I don't know if I would get these for everyday snacking in the kids lunch. The bag is ok sized but the chips break kind of easy so they aren't really good in a kiddos lunch bag (Mine were fine thought). I think of these as more of a special cracker/chip to serve with parties or a mom/dad snack post kiddo bedtime. This is not to say my kids didn't love them-In fact Master Dy asked for them by name and wanted to know if the company was going to be sending another box because he liked them.
Overall-I think this is a fun new chip. The texture on the chip is amazing and they really do taste like pasta-so for this carbaholic girl they are certainly tasty.
PS-You want to try them-head over to the PastaChips
Facebook Page
and there is a 1.00 off coupon. Which is a great deal because these chips were under 3.00 at the local market in my town. Also for any and all nutritional information check out their
website