So this past week Master D turned 7. Just typing that seems weird to me. I feel like it was just yesterday that he was my squishy wishy little baby who was bald till he was two and just a little chunky love bug.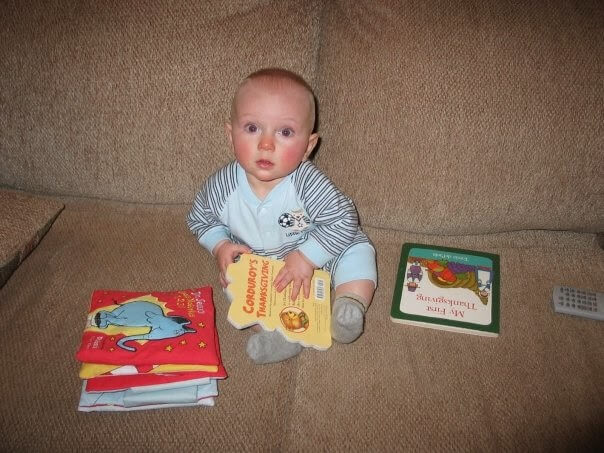 Seriously Cute baby!
I feel like it was a year or so ago that I went into a labor and experience all the excitement...and tram of being a new mother. The fact that this was seven years ago blow my mind. My little man and I have been through a lot together in seven years. He was my soul focus during a very dark period of time when Papa Hunt first was battling depression. He was my reason for getting up every day and not running away and hiding. I have watched him grow into this shockingly smart and very cute young man. I have been by his side as he has struggled with his own issues with anxiety. That has been the hardest. A Mama can give a bandaid and a kiss and make most boo-boo's better. Despite my best efforts I can't stop his worrying-sometimes he like a little old man trapped in a little boys body. Yet, despite his anxiety I have watched him form friendships and be a sweet young boy. I have watched in awe as his body has changed from this chunky little baby with rolls and dimples everywhere to a sturdy toddler to a young man. A few weeks ago I looked at him without his shirt on and got emotional. He didn't have a little boy's body with a thick legs and a belly...he had a boys body with thin legs, abs where the pudgy tummy used to be, he even had those dimples above his butt....he was a boy. I can't imagine what a mess I am going to be when he starts to look like a man...but I will save those tears for another day.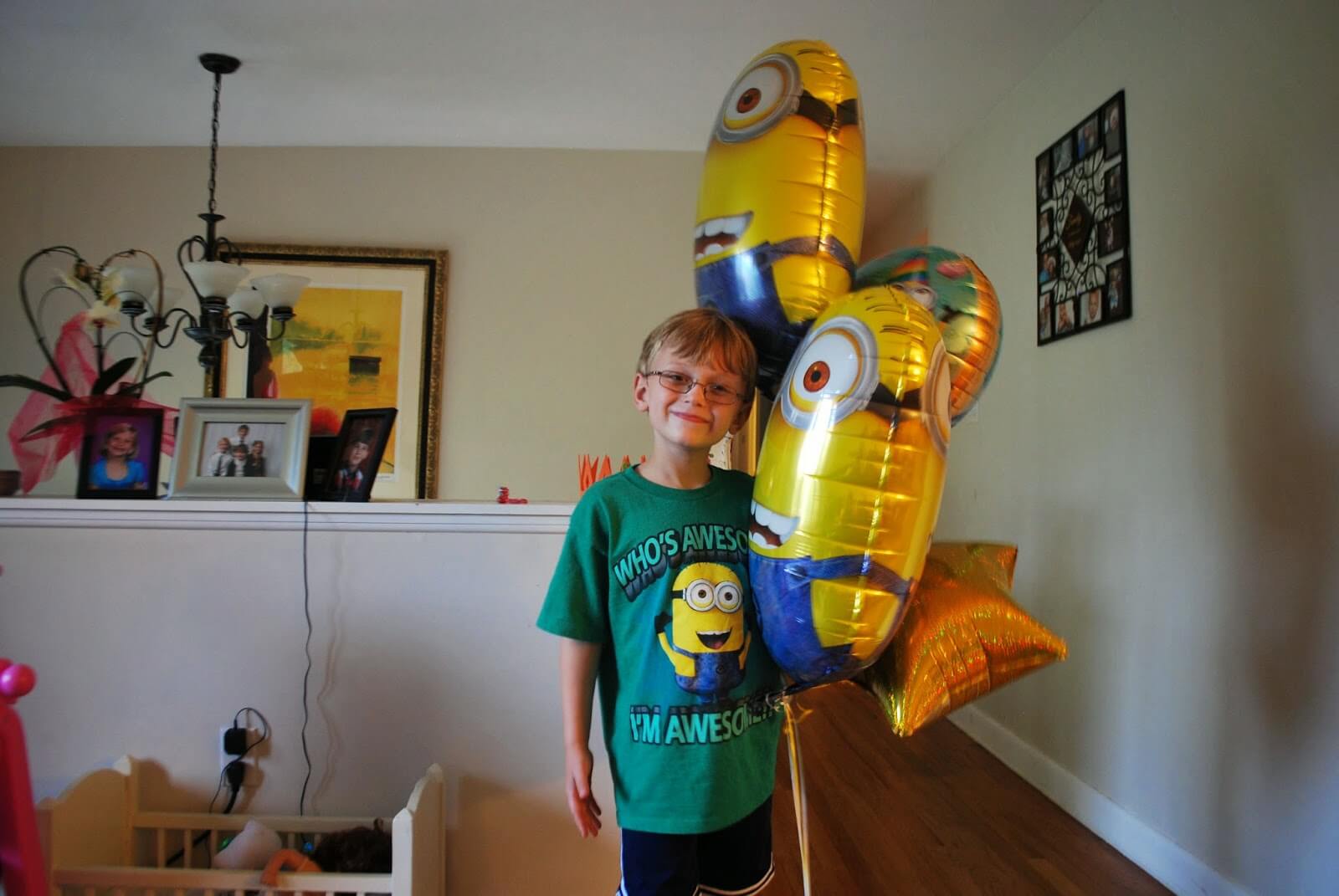 Dylan getting ready for his party-Minion Time
Seven seems old to me and yet still ever my baby. His birthday was bitter sweet for me. I love to celebrate him and show him that despite all his worries that we love his sister more than him, that he is tied in the number one spot with her. I love to celebrate and show him how important he is to us and how special he is. It is bittersweet because with every birthday he grows just a little big older and a little bit closer to not needing me. As much as in the middle of the night when he wakes up and needs me I dread the drudging out of bed...in reality I know that there will be a time sooner rather than later that I miss them. So I will leave you with a few photos from his birthday....one thing is for sure...he is a silly little monkey-May this about him never change!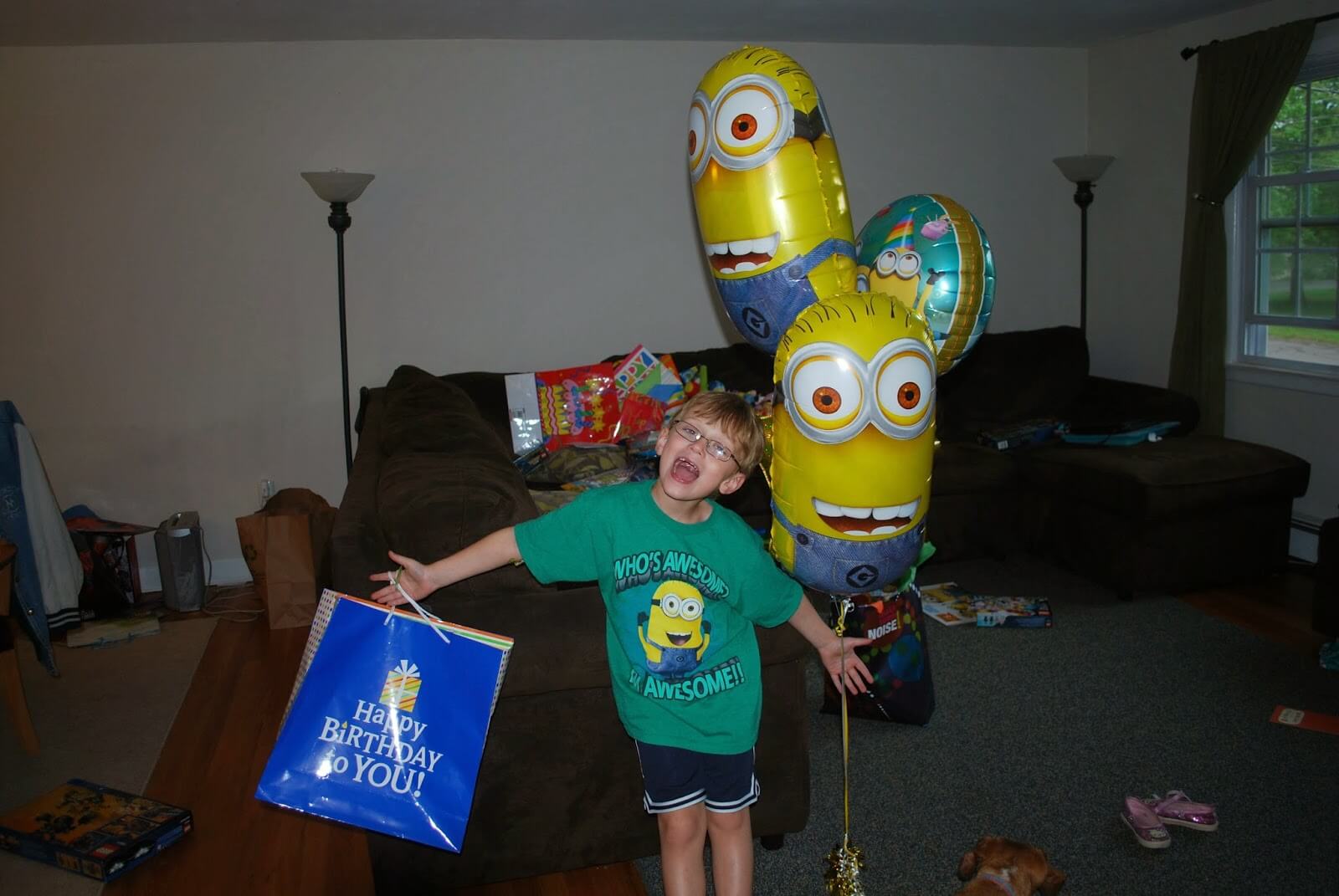 One of the many outtakes trying to get a photo of him with his balloons-Silly Bear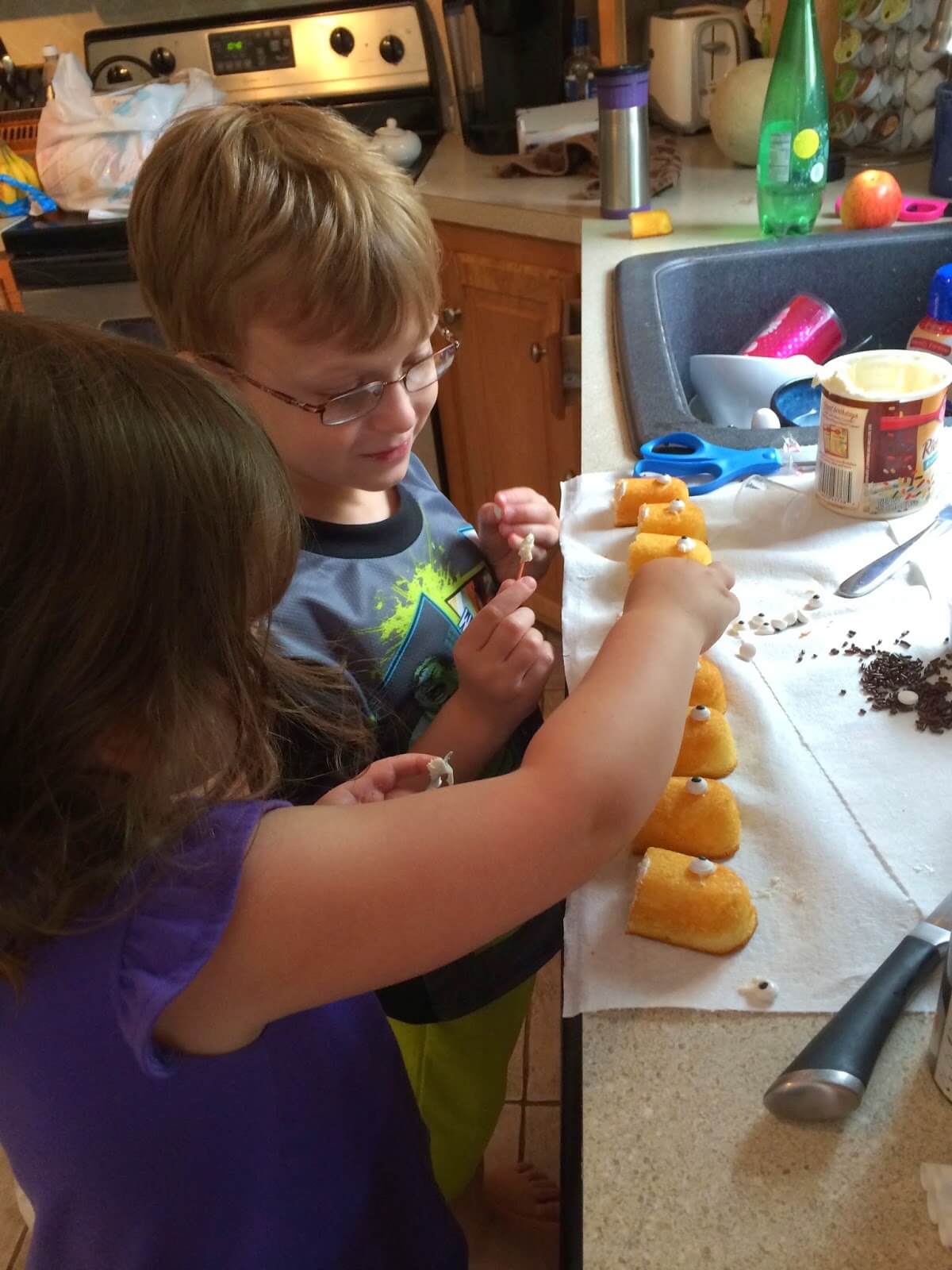 Making Minions with his sister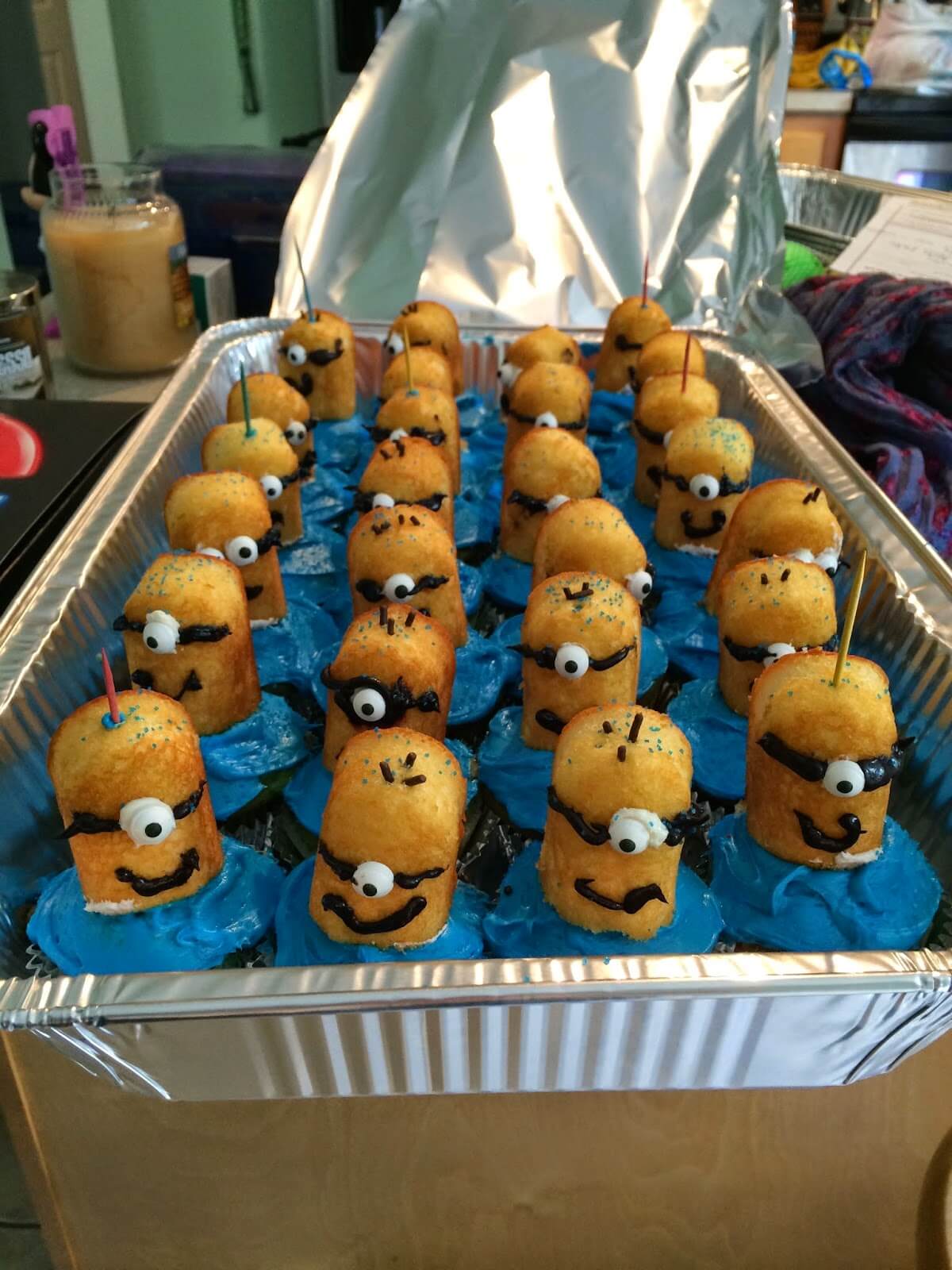 The finished product for his party