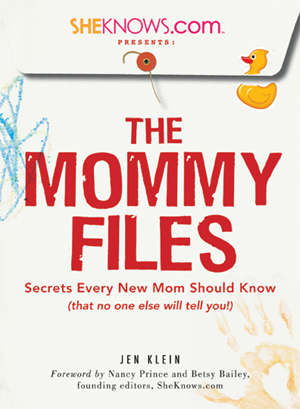 How
coincidental
that I was offered to review this book a week before Josie was born. I thought that this was just going to be another "What to expect when Expecting" but was very pleasantly surprised to find that this was a quick, informative read for anyone who is expecting. This book covers all topics like pregnancy, to birth, to nursing, even potty training. Although my personal favorite chapter was the chapter titled "Every Child is Genius, not just yours" which gave great insight into not only that is
OK
to be proud of your child, but to realize that everyone is as proud of
their
child as you are of yours. I thought that this would be a great gift to give any expecting friend on her journey to motherhood. It is filled with great tidbits of information but not overly medical in nature. I also liked that there were always fun, is published by
by parenting expert and

SheKnow

.com contributor Jen Klein it has a lot of useful websites that a new mom or mom to be could use to her

benefit

. Being that this is a nice quick read (I read it the first four days I was home from the hospital) I would say it is a must for every expectant mom!!