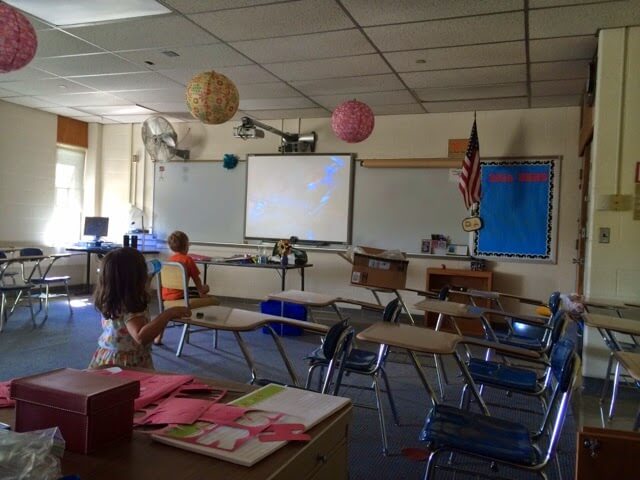 My classroom during the getting ready phase
I know it has been forever since I have blogged. The start of the school year is always a transition for me. Plus this year I am taking on my first student teacher and that has also been a bit of a transition.
Other than the cramping my summer style of reading, lounging, and hanging with the kids-the transition has been a good one. Both for the kids and me. I have really been working to maintain a positive attitude. So far so good.
The kids have also been doing well. I have seen Master D's anxiety flaring up a little bit but he likes his teacher and has good friends in the class. Miss J also has done well considering her teacher (Pre-k has the same teacher for two years) is out on maternity leave and she absolutely loves her. Papa Hunt has been doing well, although he is overwhelmed with his graduate schoolwork.
I think for any family the transition back to school is always tough. Much more structure and a lot less free time. For a two-teacher family that transition is magnified by 100!
Now that I am starting to get back into the grove I am hoping to be posting a little bit more around here. I finished up some really great books this summer and have had lots going on both personally and professionally that I always think…gosh I want to write about this-yet haven't had the time to do so.