So meet Biscuit (formal name...Biscuit Beauregard Hunt) the newest and possibility cutest member of the Hunt family. He is a Daschund mix male pup who is about ten months old. He is also the official confirmation that I have gone crazy. With my son returning to school and my daughter heading to daycare for the first time our current dog, Miss Olivia will be alone all day. So I thought, why not add to our cute little family. I have been having the baby itches so why not a cute cuddle doggy to take the edge off. Livy gets a companion to spend her days with, and the Hunt family becomes even again with Three boys and three girls. Plus look at him isn't he the cutest!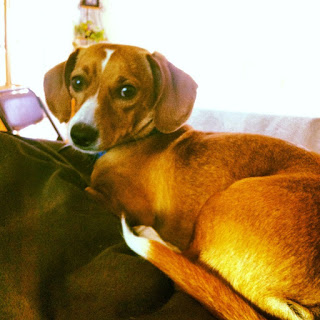 Hello Everyone-Not only is the tip of my tail white, my paws are too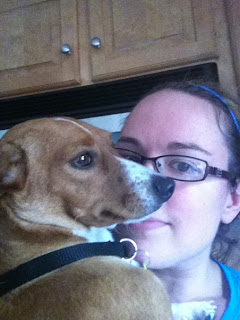 Mom getting her puppy love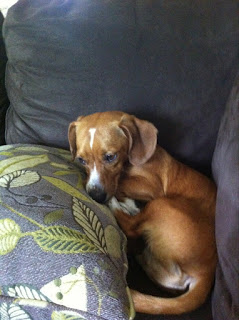 Working on looking small and round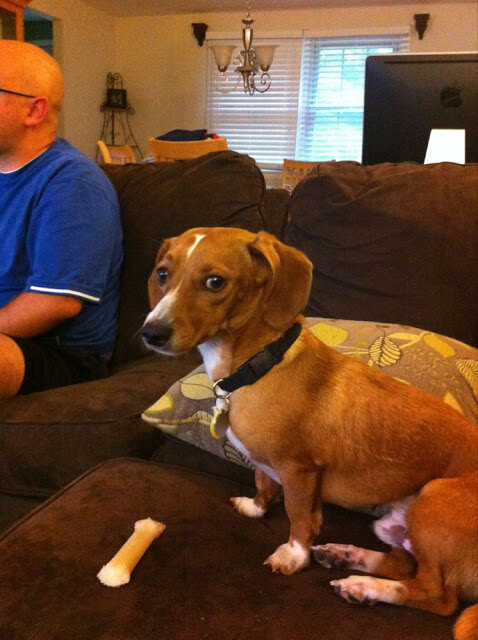 This is his....I did something wrong but still love me face
Well he is the cutest until he is pissing on everything and scared to death of his crate. What little sanity I had left has been thrown out the window while cleaning up pee spots or coming up with a solution of what to do with said cute dog when we leave the house. He is a huge pain the ass, but of course I love him. He fits right in.....Very cute, very lovable, and huge pain in my ass. He is just like my kids and hubby! So welcome to the family Biscuit!!!