About a week ago I got an email from the good folks over at Cluck-n-Moo. After I looked into their product and reviewed that they are one of the good guys in the food movement I couldn't wait to work with them. Their product is a combo of ground chicken and ground beef. The animals were grass fed (beef) and were antibiotic and hormone free. They sent me four patties to try but I decided to create a new recipe instead of just using the burgers as is.
So below is my recipe for Veggie Loaded Meatloaf.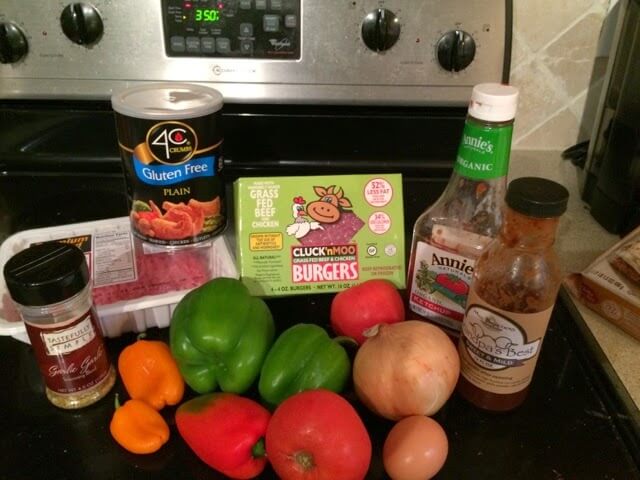 All the ingredients: One Pound Cluck-n-Moo, one pound ground pork, two large peppers, three tomatoes (one is hidden behind the Cluck-n-Moo, a large onion, garlic, BBQ sauce, ketchup, and bread crumbs. All veggies except the onion are from my garden.
Step One: Chop all the Veggies up and then add them to the meat in a large bowl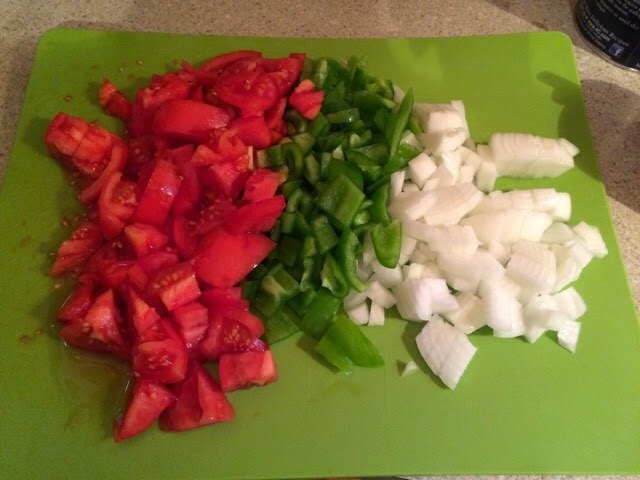 All veggies chopped
Step Two: Next add in about a half cup of breadcrumbs and the egg.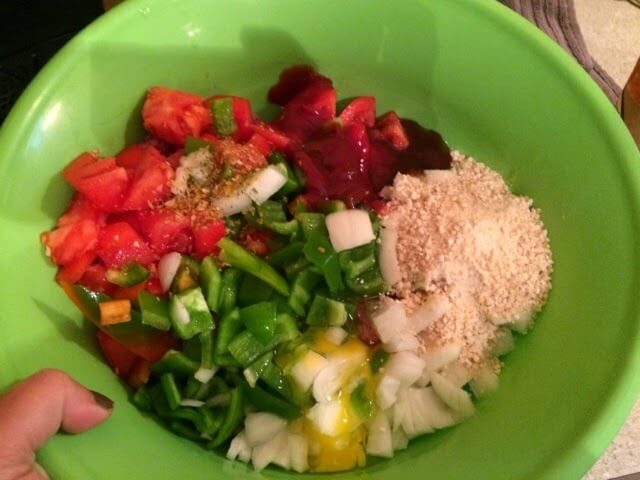 Add it all in the bowl (use ketchup and BBQ to your personal taste-for me its a lot!)
Step Three: Mix it all together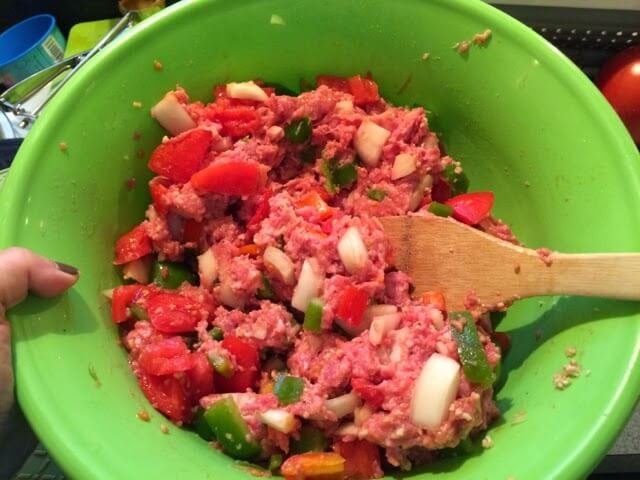 All mixed in
Step Four: Add it to a big-ole-pan and cook at 375 till meat is cooked through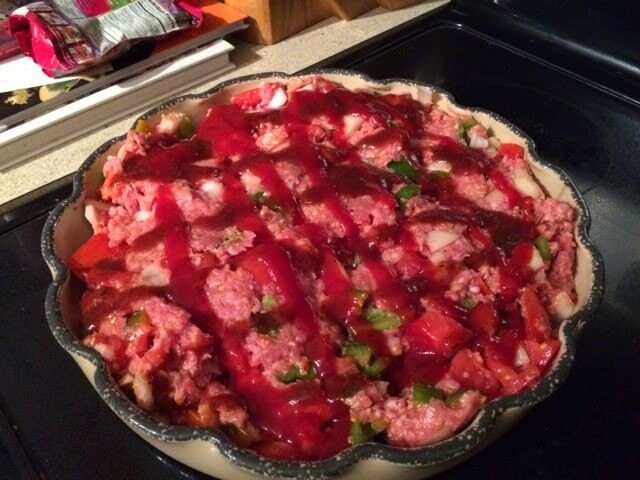 Finished product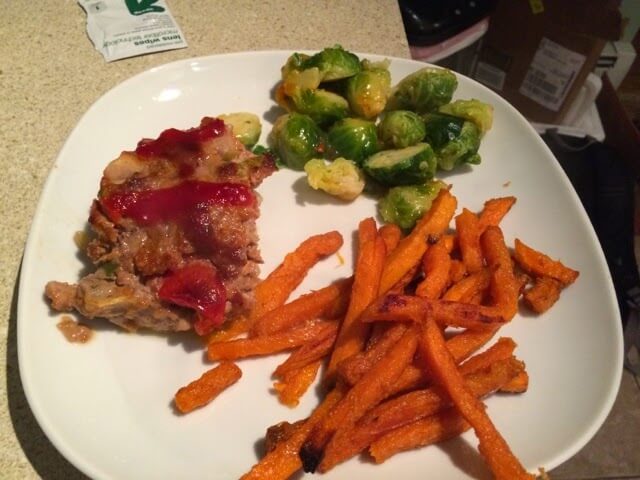 Cooked

meatloaf

with Brussel Sprouts and Sweet Potato Fries
Overall I loved the Cluck-n-moo product. It had a great flavor but it was also a moist meat which made it great from the meatloaf. This is a nice way to have a healthier option then just regular beef but without loosing the great flavor of using just grass fed beef.
So next time you are at the market keep an eye out for Cluck-n-Moo at your local store. If you are wondering if Cluck-n-Moo is in your area check out their website
here
and type in your zip code.
Also thank you to the Cluck-N-Moo folks for giving me a sample of their product to try for free and to write my thoughts on their product.