Before I get into this post I have to say, I have missed my little blog. My stint as a Mamavation Mom was a once and lifetime opportunity and I am so blessed to have been chosen but I did miss my little space of the web.
So for those of you not following along over at Mamavation it was a wild ride that is for sure...I will do a bigger post about it when my school year ends (in two weeks-YEAH). For now all you need to know is this
In the seven weeks of the campaign I lost seven pounds and 15.5 inches (yes you read that correctly, 15.5). I will put in my before and after photos for you too see. I did hope to loose a bit more weight but since I applied (which was about 3-4 weeks before I started) I went from 231.00 down to my current weight of 220.0 which means in about two and half months I lost nine pounds and 15.5 plus inches.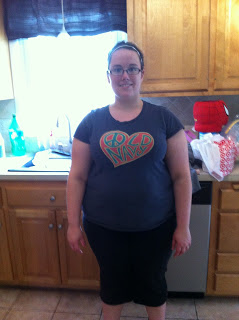 Before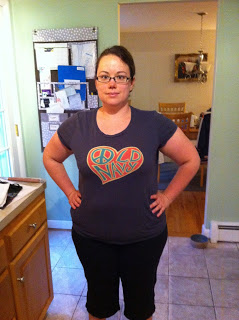 Add caption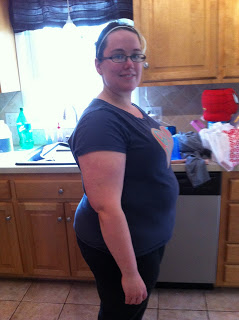 Before with a serious gut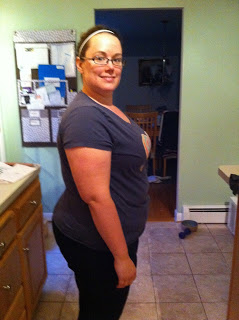 After-Can't get over how much my stomach shrunk
Yet, more me it is more than that, it has given me a great foundation as a move forward in my weight loss journey. I was taught what I should be eating and when, shown how to make meal plans, giving lots of great exercise opportunities all of which I can do at home so there are no excuses as to why I can't workout.
Even this past week-the first one post campaign I was very sick but I still managed to eat ok but no exercise and I hated it. It taught me that for seven weeks I made journaling my food, exercising, and eating well was my life. Now I just need to keep on-Keeping on.
I am so excited to start my post campaign life and earn the rest of those "I lost ____ Pounds with Mamavation".
So I hope you all have a great week and my personal goals is to try and exercise a bit even though I am still really sick.
Also if you have ever even thought of applying for the campaign please
check it out and DO IT!!
! It was the best decision ever!