Ever since I realized that I have a fairly significant lactose intolerance I have been looking for different recipes to keep up with my baking. In the Hunt Household we love our muffins. Especially the wee ones. For me muffins (provided they aren't to unhealthy) are a great quick breakfast for us. So when I was offered a Vegan muffin book I was excited. Although I do eggs, Vegan baking is a great way for me to get those baked treats I love but without the dairy. Although there were tons of muffins I could make I gravitated to the pumpkin muffins. My kids and I both love them. Can I tell you how darn tasty they were....so stinking good.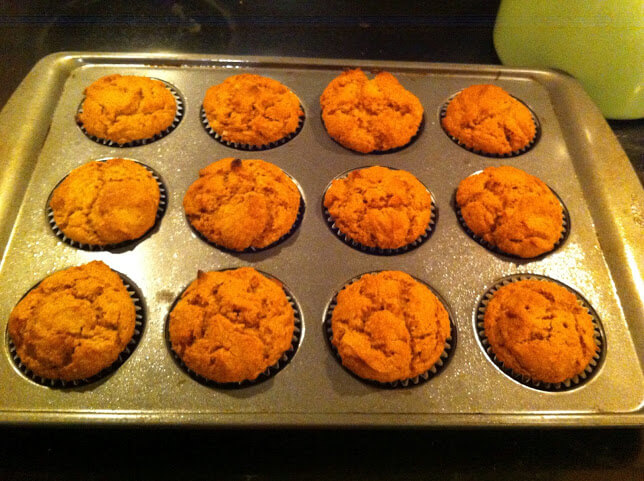 I do hate this word....but considering they had no egg or oil in them they were Moist. In fact they were so good, I have made them three times since receiving the cookbook.
My overall review of the cookbook is a great one. There are a variety of muffins, from yummy transitional muffins like the ones above. They also have a variety of healthier options as well as savory muffins. For anyone who is looking to avoid dairy or who is Vegan this is a great option. I would give it a 4/5. The only reason it would be a four is there is no nutritional information provided with the muffins. This for me is a must in all foods. So if you are a muffin girl like me..
..go check it out