Hey everyone I know I already posted but I figured if I didn't do my post tonight I might be too nervous/excited to post tomorrow. So this week in terms of a recap-According to my home scale I lost a bit under two pounds but having to put clothes on to weigh in at weight watchers I was down .8 which means in two weeks I have lost almost 3 pounds and you know what that is just fine for me. As a girl who only looses about .5 a week I will take it.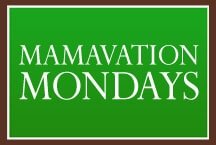 For the first time in a long time I feel confident that I can do this again. For a long time I have felt defeated and not wanting to put in the effort. Yet for these last few weeks I have been pushing myself diet wise and fitness wise to a whole new level. I was asked to try not eating grains after breakfast and I have pretty much stuck to that...it has sucked but it has made me really think about what I am doing in terms of eating. I realize that I waste a lot of calories/points on carbs. Carbs that are although whole grain might just be adding to my weight issue.
Then the fitness piece-I have done more fitness challenges this last month then I ever have. Earlier this week I did 340 burpees, I won't lie I cried. I mean cried when the hazing came out on twitter. How was by big heavy ass going to get that done. Then I got a message from Greta one of the other moms and she was crying too. It made me realize this is hard for all of us, but we can do it if we put our minds to it. So I did it, 20 at a time, sometimes ten...over the course or a few hours I got 340 on them done. I was so friggin proud of myself.
That pride also carried over to starting my training for a 5k-I started that Sunday. I won't lie I hated every damn second of it....but I did. Even when I thought I would quit the running portion I kept going because if my ass could do 340 burpees it sure as shit could do this training for a 5k!
Needless to say I am so happy the direction I am heading. If I am chosen as a Mom awesome lots of hard work ahead but I can do it. If not this has been an amazing push in the correct direction.
Hope you all had as great of a week as I did!